High-quality coating treatment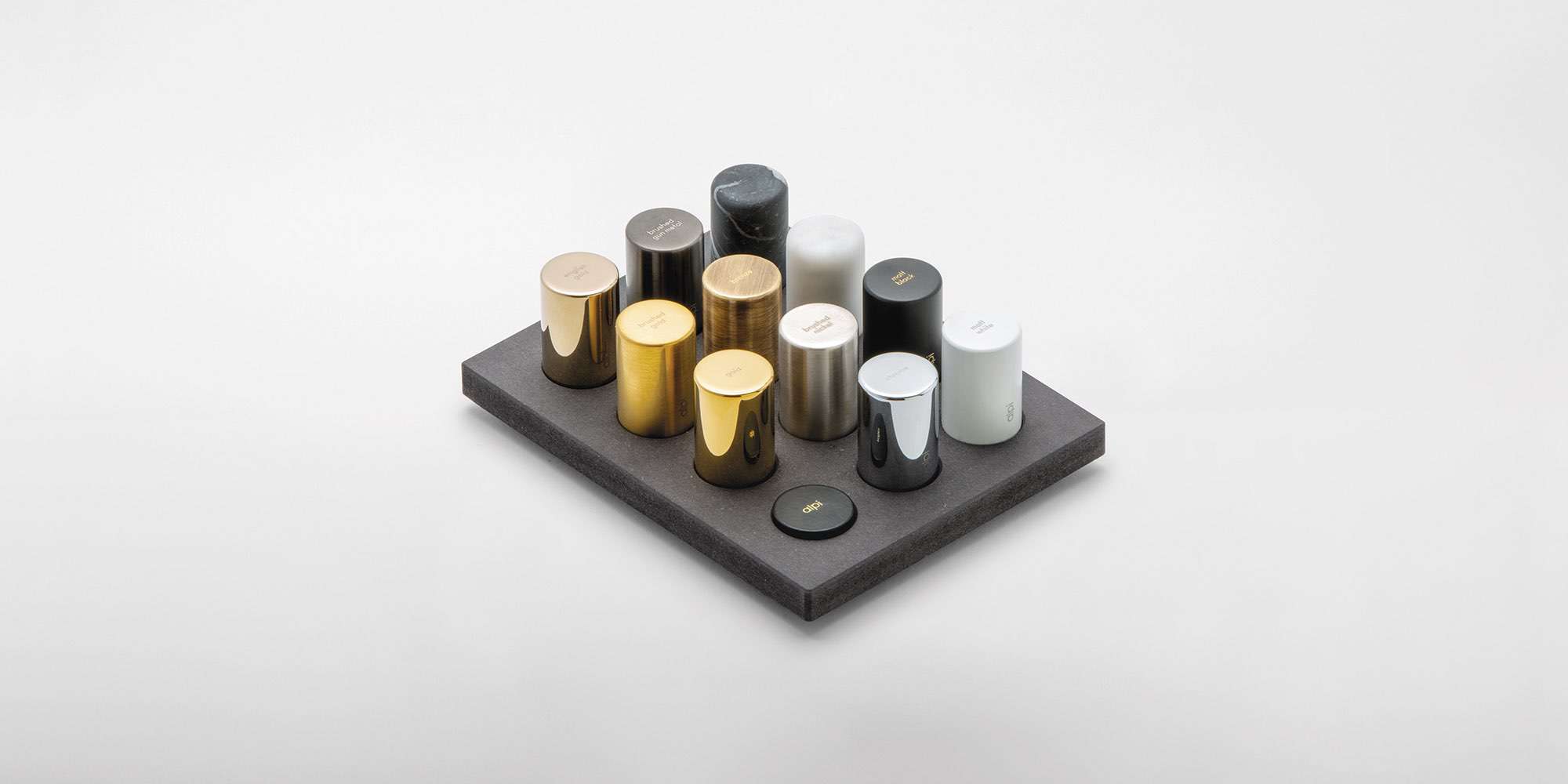 The process is carried out by depositing thin metallic films over various materials inside vacuum chambers where the deposit metals evaporate.
The metallic ions – thanks to their kinetic energy and an electric charge applied to the item treated – are attracted on the object surfaces where they condensate forming the desired coating.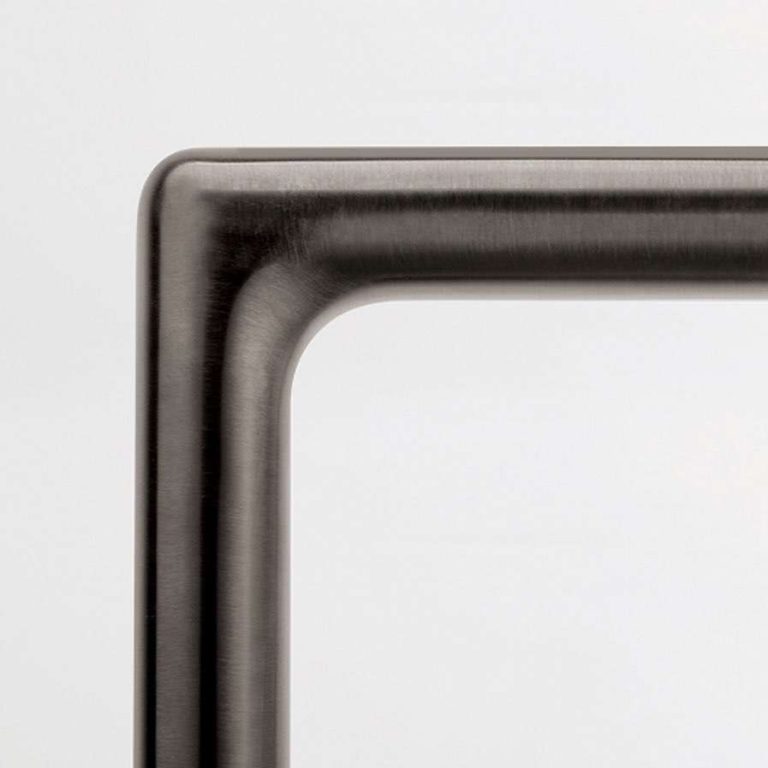 A sustainable technique with a low environmental impact that offers the following benefits:
• Extreme surface hardness
• High resistance to scratches 
• Resistant to household chemical agents and solvents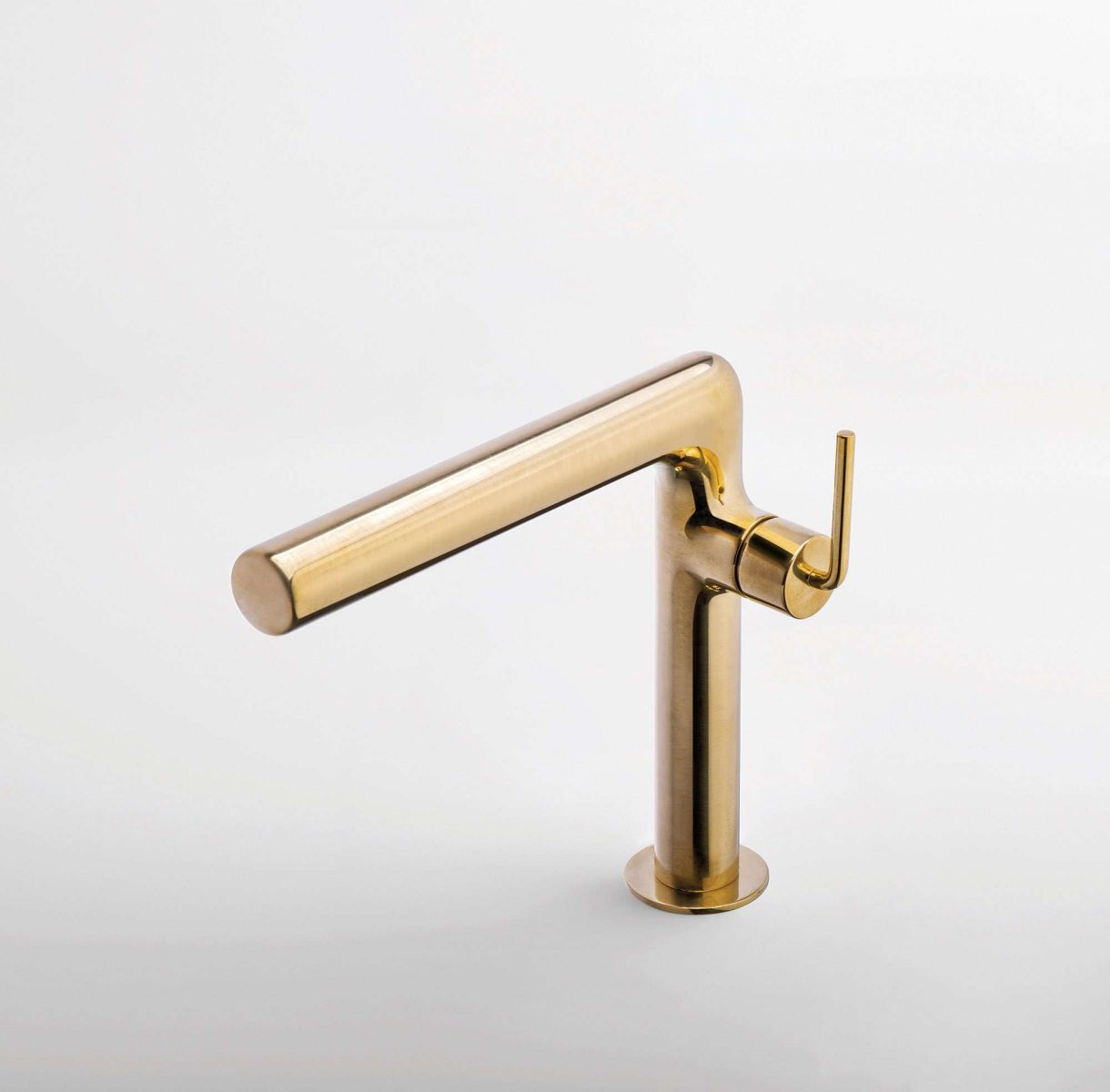 Brass machining and transformation is carried out by our technical department team with cutting-edge machines.
During the initial phase, the raw material from forging is turned and milled to obtain the final shape and the housings for the various technical parts. The item is then polished and prepared for the next processing phase: chrome plating.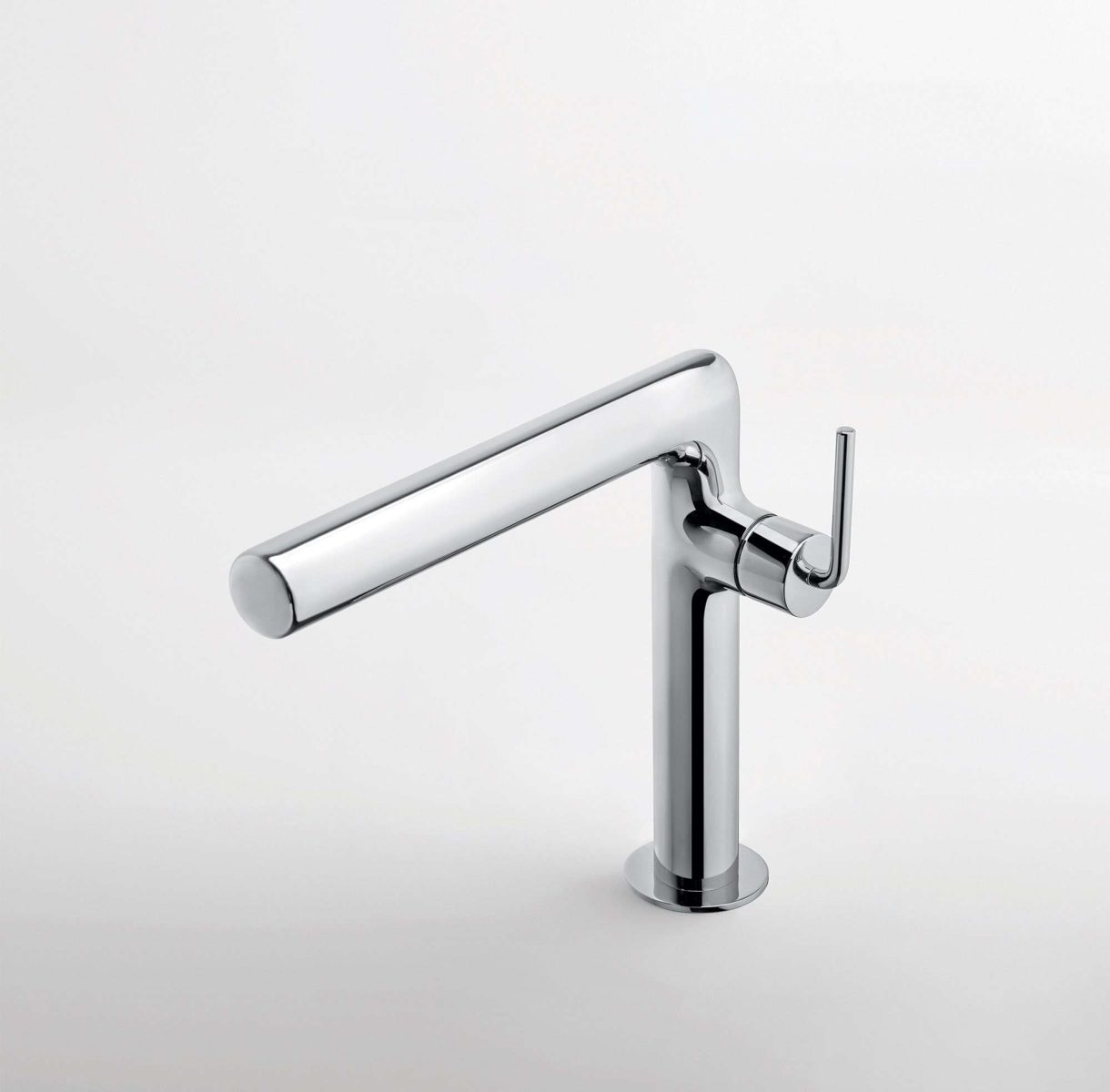 Chrome plating is performed after degreasing and polishing. It provides for coating the product first with a thin layer of nickel and then with a layer of chrome by repeatedly drowning it in a series of electrolytic baths.
The product can undergo two different and subsequent phases according to the final finish: brushing or PVD coating when a polished finish is required.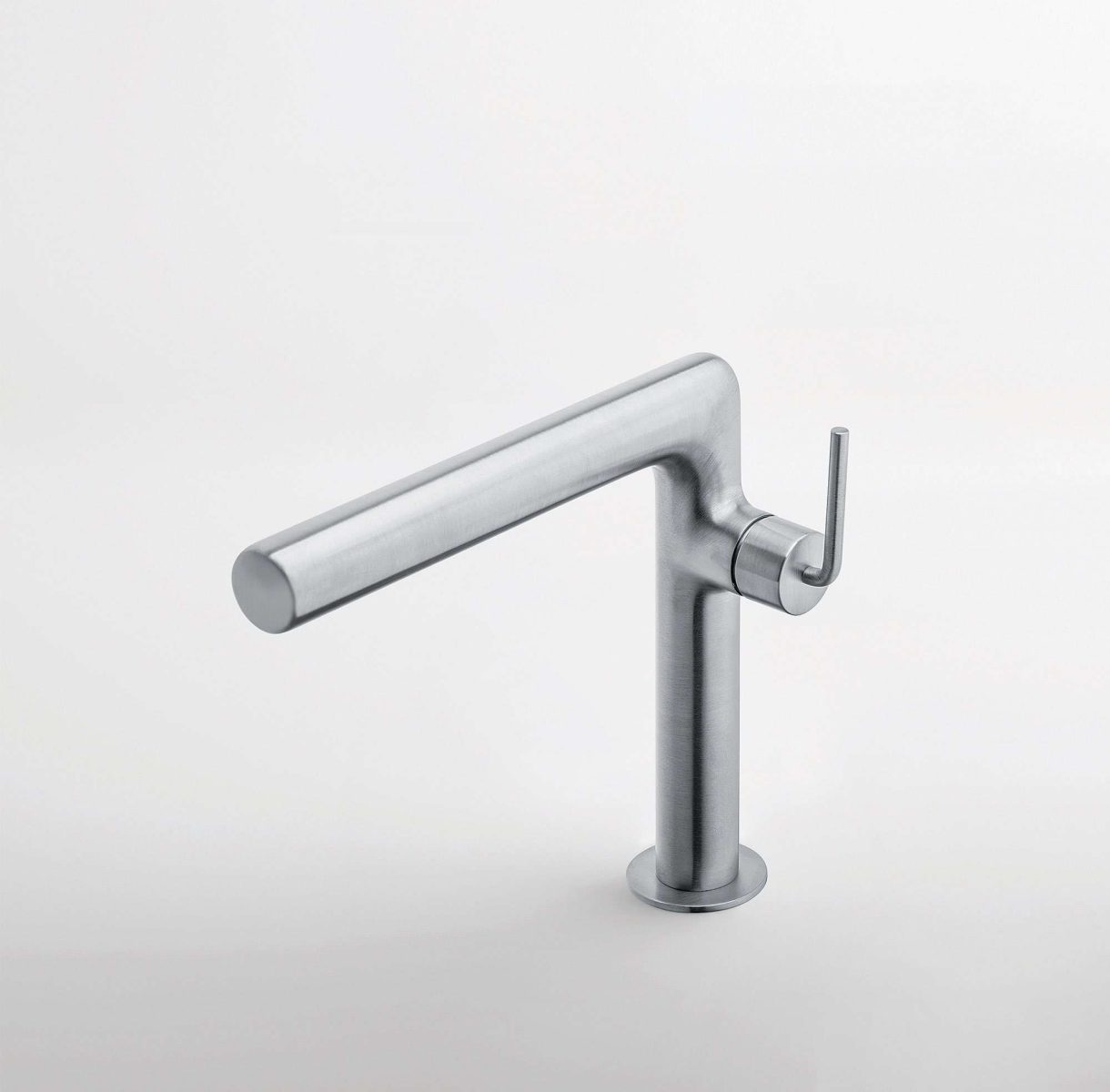 This optional operation takes place when a brushed finish is required and is carried out manually with rotating abrasive brushes that remove the surface material for a homogeneous "scratched" effect on the entire piece.
Its quality depends on the operator's skills and the type of materials used.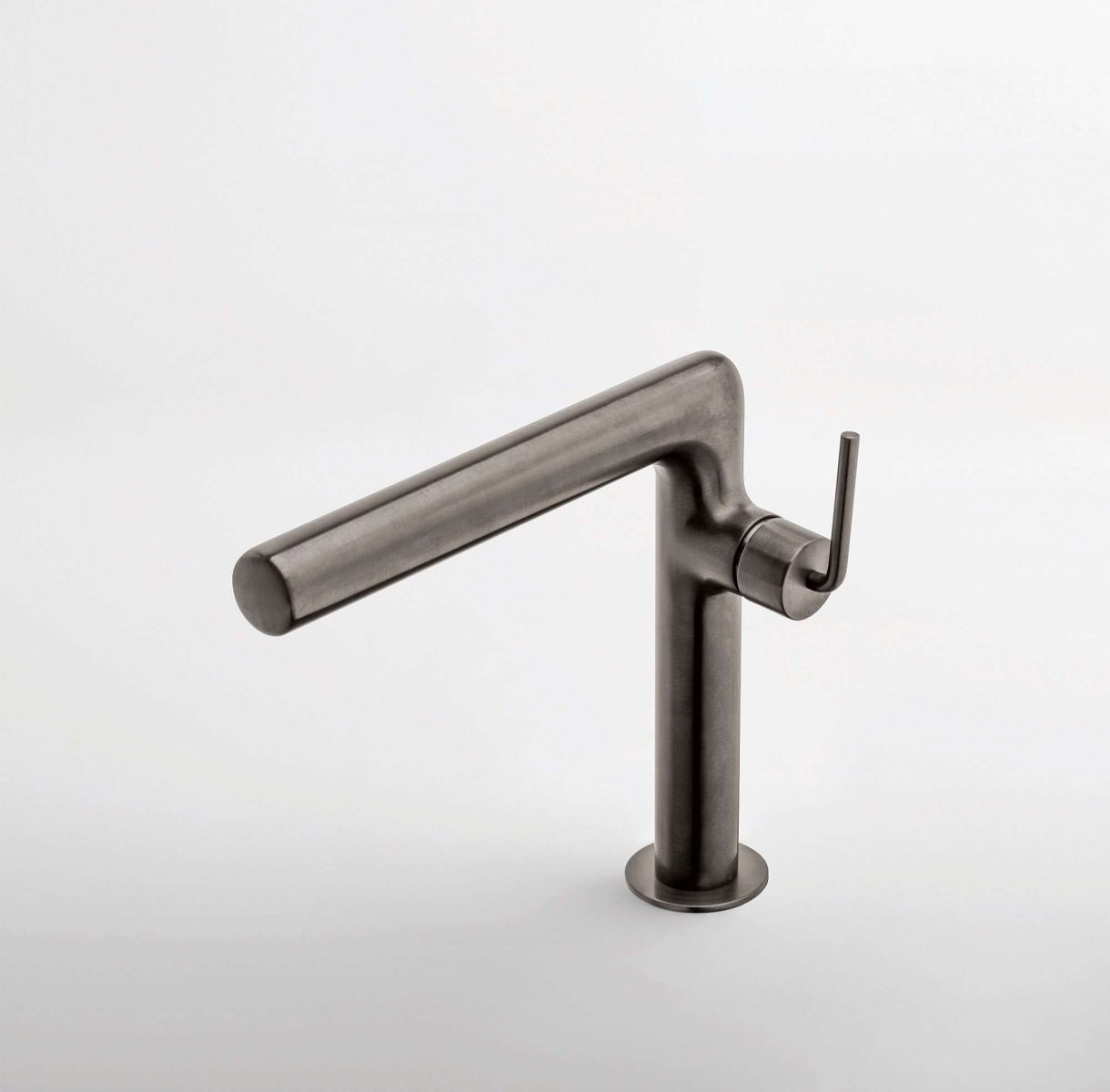 Coating is performed through ion deposition inside vacuum chambers. The process forms thin metal layers featuring top-notch aesthetic quality and high resistance to corrosive agents and mechanical stress.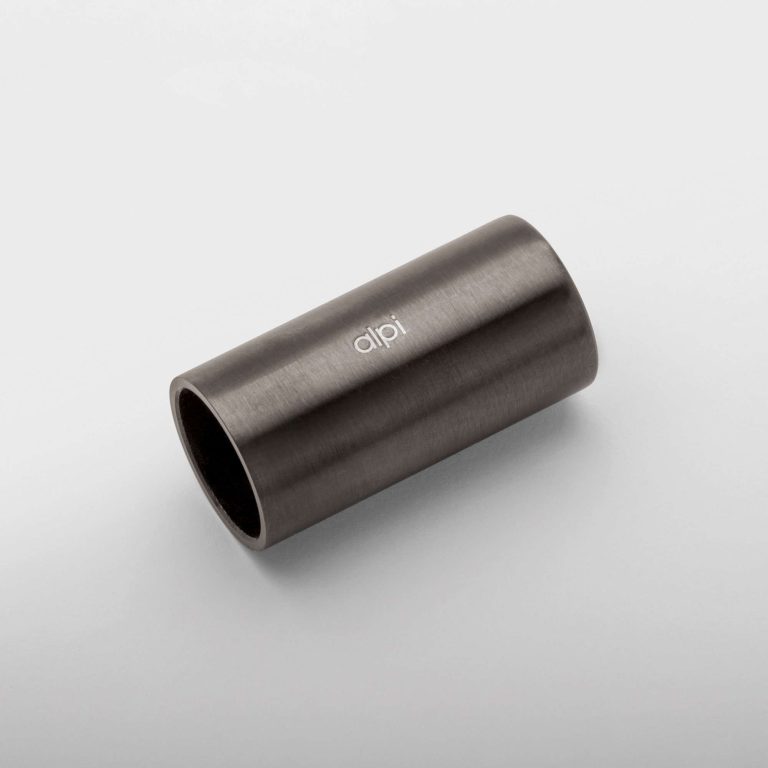 In the last few years, we witnessed a change in interior decoration design which enabled us to explore new bathroom finish. That is why we have shifted from a tradition of chrome-plated faucets only to a wide range of items varnished with colors almost never used, such as white and black.
In taking the following step, Alpi explored and adopted a structured finish system which includes PVD as well, that is a finish that goes beyond mere coloring, becoming an actual metal layer that coats the faucet and with premium mechanical and physical characteristics.
Our R&D team constantly works to test the hardness of the finish and investigate the latest production techniques. Research conceived no longer as an occasional event but rather as a non-stop approach.